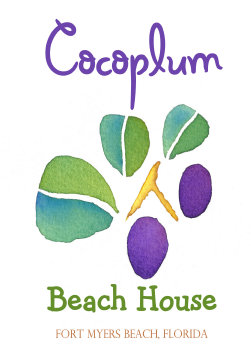 FOR RESERVATIONS, CALL
1 888 273-3934
Bedrooms: 2
Bathrooms: 2
Occupancy: Up to 6
Distance to the Beach: 140 ft.
Pet Friendly: Yes (pet fee applies)
Airport Info
Copyright © 2011-15 Cocoplum Beach House. All rights reserved.
The brand new Southwest Florida International Airport (
SWFIA
) is just 22 miles away in Fort Myers, approximately 20 minutes off the island. Twenty-four airlines provide nonstop service between SWFIA and 31 U.S. airports, as well as Germany and Canada.
Transportation
You can rent a car at the airport or use a taxi service to get to Fort Myers Beach.
Airport Service
Alternatively, ground Transportation is provided by LeeTran. Buses available at the airport will transport you to Summerlin Square Shopping Center for just $1.50. At the shopping center you can board the Trolley and arrive in Fort Myers Beach ready for some fun in the sun.
Thank you for considering Cocoplum Beach House for your beach vacation.
This Web site may contain reference and links to Web sites operated by parties other than Cocoplum Beach House. Such information and links are provided for your convenience only and are provided without warranty, express or implied. Cocoplum Beach House does not control such Web sites, and is not responsible for their contents. Cocoplum Beach House's inclusion of this information does not imply any endorsement of the material on such Web sites or any association with their operators.