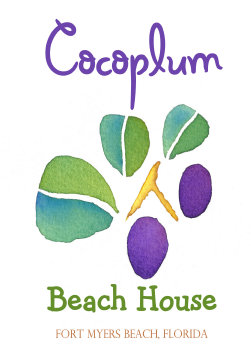 FOR RESERVATIONS, CALL
1 888 273-3934
Copyright © 2011-15 Cocoplum Beach House. All rights reserved.
Great Places to Eat in Ft. Myers Beach
This Web site may contain reference and links to Web sites operated by parties other than Cocoplum Beach House. Such information and links are provided for your convenience only and are provided without warranty, express or implied. Cocoplum Beach House does not control such Web sites, and is not responsible for their contents. Cocoplum Beach House's inclusion of this information does not imply any endorsement of the material on such Web sites or any association with their operators.
Decisions, decisions -- Fort Myers Beach restaurants offer quite the array of dining options. Whether it's a casual or gourmet dining experience you're in the mood for, you won't be disappointed with the vast array of restaurant choices in Ft. Myers Beach. Restaurants in Ft. Myers Beach offer a diversity of cuisine for nearly every taste and pocketbook, but there is an emphasis on locally caught, extremely fresh seafood. You'll find restaurants with beautiful views, warm gulf breezes and spectacular sunsets. After dinner, you can take a romantic walk along the moonlit beach. What more can you ask for?