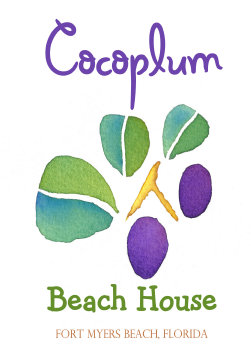 FOR RESERVATIONS, CALL
1 888 273-3934
Copyright © 2011-15 Cocoplum Beach House. All rights reserved.
Fishing
This Web site may contain reference and links to Web sites operated by parties other than Cocoplum Beach House. Such information and links are provided for your convenience only and are provided without warranty, express or implied. Cocoplum Beach House does not control such Web sites, and is not responsible for their contents. Cocoplum Beach House's inclusion of this information does not imply any endorsement of the material on such Web sites or any association with their operators.
Fort Myers Beach is known as "The Tarpon Capital of the World" and home to "The Fishingest Bridge in the U.S.," names earned by reputation for delivering the kind of experiences anglers don't have to exaggerate. Whether you're offshore, on the flats or surf fishing, when you find the right spot you'll know it because the fish will be biting.
Inshore vs. Offshore
Inshore Fishing in Estero Bay puts you on Red Fish, Snook and Tarpon in shallow waters and along the Mangroves. Inshore fishing offers calmer water and can be easier for those with a tighter schedule.

Offshore fishing takes you out into the Gulf of Mexico to target Grouper, Snapper, Cobia and Shark in deeper waters. If you like to be out where you and the fish are the only ones in eyesight, this is for you!
Night Fishing
If you want a truly unique experience, night time fishing is the way to go. One might think that fishing at night might not be as eventful as during the day. On the contrary, there are many varieties of fish species that are nocturnal, or more active and/or feed specifically during the night-time hours. Sharks, snapper, snook, and a variety of other fish species are still biting all night long, so don't let the sunset stop your fun on the water.