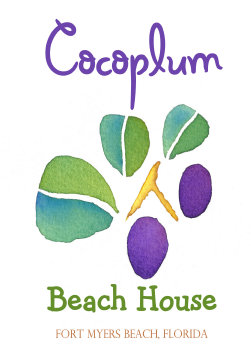 FOR RESERVATIONS, CALL
1 888 273-3934
Copyright © 2011-15 Cocoplum Beach House. All rights reserved.
"Myers" vs. "Meyers"
Myers or Meyers? Both are common spellings. But if you want to be correct about it, spell it the way the town does:
Fort Myers Beach
. We spell it both ways on this web site for a reason. If you're searching for accommodations in "Fort Myers Beach" or "Fort Meyers Beach", you'll come across this website.
The name memorialized by this Florida city is that of General Abraham Charles Myers, a distinguished officer in the United States Army. It was given to the fort by General David E. Twiggs, federal commander in the Seminole Wars, who later became Myers' father-in-law. Many years later,
Estero Island was incorporated and on December 31, 1995, the Town of Fort Myers Beach was born.
Also, it's common to abbreviate Fort Myers Beach or Fort Meyers Beach to "Ft. Myers Beach" and "Ft. Meyers Beach", respectively.
No matter how you spell it, if you're looking for a great vacation rental on Fort or Ft. -- Myers or Meyers -- Beach, look no further!
Cocoplum Beach House
is the perfect place to spend a restful and relaxing weekend, week or month.