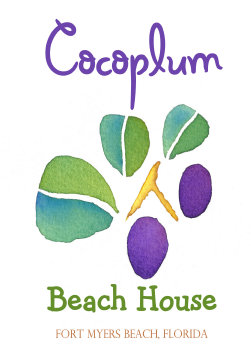 FOR RESERVATIONS, CALL
1 888 273-3934
Copyright © 2011-15 Cocoplum Beach House. All rights reserved.
Paddleboarding in Ft. Myers Beach
Whether you're a SUP (Stand Up Paddleboard) Professional or If you've never tried Paddle Boarding before, Fort Myers Beach is the place to be! Ft. Myers Beach's calm waters make it easy to get on the Paddleboard, especially for first-timers.
There's something so relaxing about paddling through the gentle waters and getting to see everything nature has to offer without the noise of an engine. You can take an Eco Paddle tour and explore the beauty of the mangroves while you look for wildlife along the way. We can almost guarantee that you'll see lots of fish and different species of birds, but if you're lucky, you might even get to see a manatee or dolphins!
Local Paddleboard
Rental Companies
This Web site may contain reference and links to Web sites operated by parties other than Cocoplum Beach House. Such information and links are provided for your convenience only and are provided without warranty, express or implied. Cocoplum Beach House does not control such Web sites, and is not responsible for their contents. Cocoplum Beach House's inclusion of this information does not imply any endorsement of the material on such Web sites or any association with their operators.