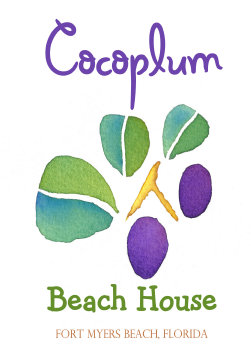 FOR RESERVATIONS, CALL
1 888 273-3934
Bedrooms: 2
Bathrooms: 2
Occupancy: Up to 6
Distance to the Beach: 140 ft.
Pet Friendly: Yes (pet fee applies)
Pet Friendly
Leashes

Dogs are allowed on the beaches, but they must be restrained at all times by a handheld leash no more than 6' in length (retractable leashes are not acceptable). The dog must be properly licensed.

The dog owner must bring the dog in towards themselves in order to keep the dog from making contact with any person passing by.

Violators of this ordinance could receive a fine of $32.

Clean Up

Pet owners are responsible for cleaning up after their dogs. Disposable bags are available at some of the beach accesses for your convenience.

Help keep our beaches clean and beautiful!
*Some restrictions apply. Please ask our agent when making your reservation.

Copyright © 2011-15 Cocoplum Beach House. All rights reserved.
Bring your pet! Cocoplum Beach House welcomes your trained and well behaved four-legged family member*.
Dogs are allowed on our beaches, or you may enjoy a trip to "Dog Beach" with your pet. Dog Beach is just a couple of miles south of Lover's Key. You are expected to clean up after your pet. There is a $150 non-refundable pet deposit. Any damage or cleaning costs beyond the non-refundable pet deposit will be deducted from the security deposit.

For your convenience, Fort Myers Beach's dog ordinance is posted below. Please click here for more information.