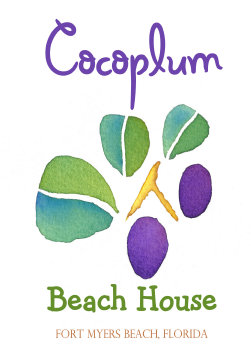 FOR RESERVATIONS, CALL
1 888 273-3934
Copyright © 2011-15 Cocoplum Beach House. All rights reserved.
Guest Reviews
Just some of the nice things our wonderful guests have to say about Cocoplum Beach House. Thank you!!
9/5/2014 A wonderful beach house! In fact, it was better than expected.
The house is very close to the beach and far away enough from town square to have a more private beach.
Had a fold out couch downstairs and both bedrooms are located upstairs. In addition, there is a trundle bed underneath the master bed.
Very easy to make reservations.
Great wifi connection in case you need to do any work.
Has everything you might need in the kitchen & plenty of linens.
Beautiful balcony off the master bedroom. A great place for coffee.
The only negative was the noise from the construction next door but that should be done very soon and is no fault of the house's owner.
All the small touches throughout the house, like the beautiful plates and decor, make this place a great home away from home. We can't wait to go back.
6/13/2014 Great location - made wonderful family memories!
We had a wonderful family gathering. The house was perfect for our family: close to the beach, Town Square, Lovers Key State Park, etc. We all enjoyed a relaxing week of beautiful weather - we all want to return soon! To all other families visiting, we hope you make wonderful family memories like we did this week.